Are you a teacher ?
Join us
Join our team !
You're a native english speaker living (or dreaming of living) in France? How about teaching kids, students, or professionals your language?
You'll have a great opportunity career-wise and enjoy helping others increase their English and confidence.
who
are we ?
Firstep en anglais is a well-known English language school established in Bordeaux in 2009 and today has the possibility of more centers opening throughout France. Over the years, hundreds of students have come through the doors of Firstep.
We provide an effective, fun and dynamic approach to learning that supports and helps all our English students ( children, teenagers, adults, seniors). We strive to give our students the best possible English learning experience in an effective and natural way.
what
we do ?
We teach English ! our teaching method is fun, interactive, we call it « New Generation English ». We recognize the importance of true learning. Unlike other typical language schools, we emphasize classroom interaction, rather than lecture-writing based learning, to ensure that our students truly improve their English speaking and understanding capabilities.
Our colourful classrooms reflect our communicative teaching method, which encourages students to interact with one another and engage in real-life and meaningful communication.
firstep

teaching method

Interactive, fun, lively& highly effective.
Ensures improvement in English expression & comprehension skills
Helps students develop confidence

Interested ?
contact the firstep center closest to you:
La Brède : contact@firsteplabrede.fr
Bordeaux : rh@1step.fr
In addition to a great teaching method, we are also the pioneers of the " I speak English, no French" Policy, which requires our students to only speak English in our classrooms. It helps our students build confidence and improve their English at a faster rate.
To make sure our students receive the attention they need to reach their goals, Firstep provides small groups with a maximum of 8 students per class.
why join
our teachers
network
?
Because it can impact your career experience in a hugely positive way.
Because the method has proved itself with hundreds of satisfied clients.
Because Firstep being an accredited training centre in France, will help you work with companies and professionals who want to use their CPF (hours build throughout the year given by the French government to employed and unemployed people to update or learn new skills).
Because we know that teaching is incredibly rewarding
and exhilarating .
Because with Firstep you keep your independence and work for yourself around your own clock.
Because we're always looking for new independant teachers who are ready to join the team anytime in the year.
Because we want to take our method to a national level
with you.
Because we will give you a full training session that will help you broaden and improve the skills you already have.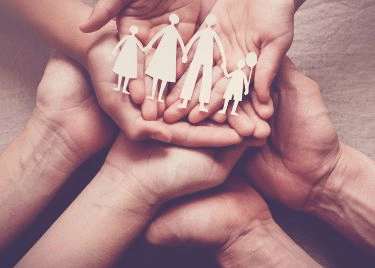 Everyone who works at and with Firstep en anglais is passionate about teaching. We really enjoy the sense of accomplishment that working with children, teenagers or adults allows us to feel. We all work hard but we learn lots and above all, we love what we do.
Most of all, to join Firstep en anglais is to become part of a family. Families rally round when times are tough. Families help each other out, do their best and are always honest with each other.